Many people assume that the most luxurious casinos in the world will be in Las Vegas. However, the reality is far from it – and, as you'll see from this blog post, some of the most exclusive and luxury casino resorts are located thousands of miles away from Sin City. Let's kick things off with a look at what makes a casino luxurious.
The Most Luxurious Casinos in The World
For many, the idea of a casino evokes images of glitz, glamor, and high stakes. These casinos are the epitome of luxury, offering not only top-notch gambling experiences but also five-star amenities such as fine dining, high-end shopping, and opulent accommodations. In this post, we'll take a look at some of the most luxurious casinos around the world, from the opulent Bellagio in Las Vegas to the Kurhaus of Baden-Baden in Germany.
What Makes the Most Exclusive Casinos in the World?
The most exclusive casinos in the world are highly subjective – but there are a few factors to consider, some of which we'll look at in the table below.
| REASON | EXPLANATION |
| --- | --- |
| Location | A casino located in a prime location, such as a major city or a scenic destination, can add to its exclusivity. |
| Size and Grandeur | A large, grand casino building with impressive architecture, luxurious decor, and high-end finishes can make it feel exclusive. |
| Amenities | A casino that offers a wide range of high-end amenities, such as fine dining, luxury spa treatments, high-end shopping, and exclusive nightclubs, can make the experience feel exclusive and luxurious. |
| Level of Service | A casino that offers personalized, high-touch service, such as dedicated hosts for VIP players and exclusive VIP-only areas, can make the experience feel exclusive. |
| High-Stakes Gambling | Casinos that offer high stakes and high-limit gaming options for VIP players can make the experience feel exclusive and luxurious. |
| Unique and Rare Games | Exclusivity and luxury can be added to the casino by offering unique and rare games not found in other casinos |
| Brand Reputation | Casinos that are part of a well-established and reputable brand can also add to the exclusivity and luxury of the experience. |
Below, we're going to show you some luxury casino resorts – which includes the most expensive casino in the world!
The Kurhaus of Baden-Baden Casino
This luxury casino in Germany is housed in the historic Kurhaus building, a grand 19th century spa resort. The casino's exclusivity is reflected in its elegant decor, complete with chandeliers, marble floors, and ornate furnishings. The Kurhaus offers a wide range of high stakes gaming options, including roulette, blackjack, and poker. High rollers can also enjoy private gaming rooms and VIP services.
One of the key reasons many gamblers like to visit the Kurhaus of Baden-Baden is because it doesn't attract the same levels of tourists that some of the other big-name land-based casinos do. Their renowned spa is a great place to relax, and the famous Black Forest is just a 20-minute drive away.
The Bellagio Hotel and Casino
Known for its stunning fountain show and impressive architecture, the Bellagio in Las Vegas is a luxury casino that offers a truly extravagant experience. The casino boasts an extensive range of high-end amenities, including fine dining at award-winning restaurants, luxury shopping, and a world-renowned art gallery. The Bellagio is also famous for its exclusive high-limit gaming areas and VIP services, catering to the most elite of players.
While famous before, the profile of The Bellagio rose after it was featured in the blockbuster hit, Ocean's Eleven. It's also well-known for hosting some of the biggest poker games on the planet, attracting talent such as Phil Ivey, Doyle Brunson, and Tom Dwan.
Hotel de Paris & Casino de Monte-Carlo
The Hotel de Paris casino, a true treasure among Monaco's lavish attractions, oozes richness and exclusivity. The casino is housed in the famous Hotel de Paris, a historical tavern that has hosted kings and celebs. With marble flooring, glittering chandeliers, and exquisite furniture, the casino screams wealth.
The casino caters to the most discerning of players by providing a large selection of high stakes gaming choices, such as roulette, blackjack, and poker. High rollers can also benefit from VIP services and special gaming areas, which increases the experience's exclusivity.
Sun City Resort and Casino
The Sun City Resort, which is situated in South Africa, features a luxurious casino and a unique vacation experience. The resort offers a wide variety of upscale attractions, such as great dining, lavish spa services, and luxury shops. The casino attracts the most affluent players with its special high-limit gaming rooms and VIP amenities.
The resort also provides distinctive private experiences, such as a trip to the Valley of Waves, a man-made beach with a wave generator, with many other special trips and activities also available to high rollers.
The Wynn Hotel and Casino
The Wynn Hotel is a five-star hotel and casino in Las Vegas that has stunning architecture and upscale services. The hotel offers high-end shopping, upscale eating at restaurants that have won several awards, and luxurious spa services. The casino attracts the wealthiest players in the world and offers some of the highest table limits.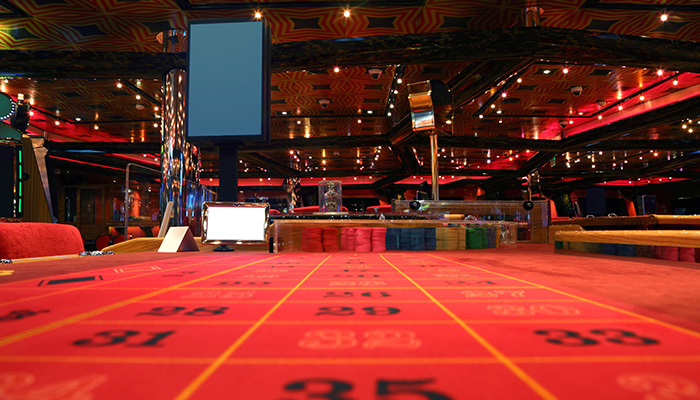 Known for being one of the world's most luxurious casinos, The Wynn Hotel and Casino has rooms for all budgets – although some suites can set you back tens of thousands of dollars per night! When constructed, the Wynn was widely regarded as the most expensive casino in the world to build. If you live in Michigan, but do not want to travel to Las Vegas, then you can play at the Wynn online casino in Michigan.
The Ritz-Carlton, San Juan Casino
The Ritz-Carlton, San Juan Casino is in Puerto Rico, and it's located on a massive 8-acre property that has direct views over the Atlantic Ocean. The land-based casino there is widely considered to be one of the most exclusive casinos in the world, and there are a wide variety of casino table games including roulette, blackjack, baccarat, and Let it Ride. There are also more than 300 slot machines on the casino floor.
In order to further enhance its exclusivity, The Ritz-Carlton San Juan also provides special experiences including a private beach club and a championship golf course. Recently, the land-based casino has started to offer guests a taste of local culture – and patrons can go on day trips to see how the locals live and sample true, local cuisine.
Ibiza Gran Hotel Casino
Ibiza may be best known for its nightlife – but there are some surprisingly upmarket areas, too, and the Ibiza Gran Hotel Casino is located in one such area. Overlooking the world-famous marina in the Old Town, the land-based casino is a popular destination for tourists – although the price-tag is out of budget for many people.
The Ibiza Gran Hotel may not look quite as luxurious as some of the other names on this list – but it's more about the location than anything else. The casino itself offers the standard selection of casino table games and video slots, and they also hold regular Texas Hold'em poker tournaments, attracting some of Europe's biggest poker names.
Venetian Macao Resort Hotel Casino
The Venetian Macao is a deluxe hotel and casino in Macau that is renowned for its magnificence and extravagance. The hotel offers a wide variety of premium amenities, such as great dining, lavish spa services, and upscale retailers. The casino attracts the wealthiest players with its special high-limit gaming rooms and VIP amenities.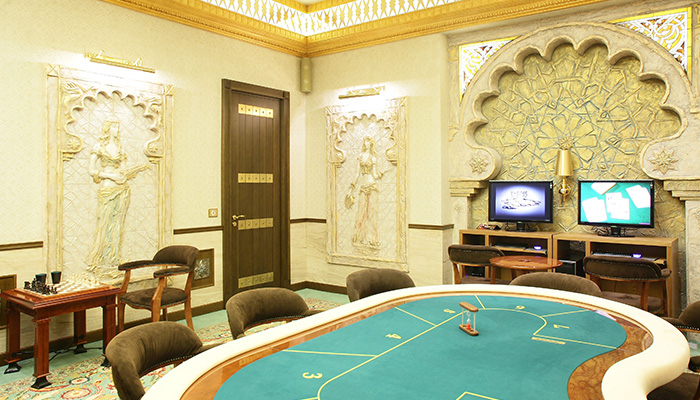 As gambling is illegal on the Chinese mainland, it's very common for Chinese tourists to come to Macao just for a day in order to be able to gamble legally. The Venetian is a popular choice – and in addition to their gambling services, they also offer a wide variety of entertainment options. These include special activities like gondola rides on a replica of Venice's canals.
Frequently Asked Questions
The world's richest casino depends, largely, on what metrics you're measuring by. However, on this page, we've shown you some of the most well-known and notable names. Below, we'll answer a few additional questions you may have.
Are there any other notable mentions?
Yes, there are a few more exclusive casinos around the world. For example, the Park Hyatt Mendoza Casino in Argentina is a strong contender, as is the Marina Bay Sands Casino in Singapore.
Is gambling legal in China?
No, all forms of gambling – whether that's online gambling or land-based casinos – is illegal in Mainland China. While Macau is considered a region of China, it does still have a high degree of autonomy – and this is why land-based casinos are allowed to operate there. As we mentioned earlier, it's common for Chinese mainlanders to cross the border just to gamble – even for a day!
Is poker played at the Bellagio?
Yes! The Bellagio Casino is a world-famous destination for poker enthusiasts. In fact, some of the early seasons of hit TV show High Stakes Poker were filmed there – and some of the world's largest poker events and tournaments are played there each and every year.
Is the Hotel de Paris and Casino in France?
Despite the name, the Hotel de Paris and Casino de Monte Carlo isn't located in Paris, France! Instead, it's based in Monte Carlo – and it's known as a hotspot for wealthy punters, some of whom gamble millions of dollars every single night!
Where in Germany is the Kurhaus Casino?
The Kurhaus Casino is located in a place called Baden-Baden. While it's not one of the most popular tourist destinations in the world, the land-based casino alone brings in significant levels of tourism – and there are several spots of natural beauty surrounding the casino, so there's lots to do besides gambling!
https://www.gemdisco.ph/?referral=tt92427
https://www.luckycola.asia/?referral=gg06908