You've all heard of Las Vegas – the glitz, the glamor, the gambling. You probably even have a mental image of the famous Las Vegas Strip with lights that never cease shining, Elvis impersonators that never stop singing, and drunk people getting married thinking that Las Vegas marriage certificates are make-believe (PS: they aren't).
Along this legendary strip, you can also find a myriad of hotels, each one better than the other, like a collection of rare gemstones. These hotels attract millions of visitors every year because they feature the best casinos in Las Vegas, but also because they offer an unforgettable experience of luxury and excitement. Well, at least some of them.
The Worst Hotels and Motels in Vegas
Truth is, Vegas isn't some magical town where all that shines is gold; there are plenty of terrible places you can find. Join us as we dive into the topic of the top 10 worst hotels in Vegas.
This article is based on responses found in popular online platforms for hotel reviews. We want to make sure that we give you the very best of the worst hotels in Las Vegas, so we did our research.
All hotels in this article received a rating of 2 and a half stars or less and you are far better off playing at an online casino than visiting one of these hotels. We concentrated on hotels on the Strip; we're sure there are even worse hotels outside of it, and we could write a whole article on the worst motels in Las Vegas, but we're focusing on the tourist-y areas.
Luxor Hotel & Casino
The LINQ
Las Vegas Hilton at Resorts World
Harrah's Hotel and Casino
Strat Hotel
Tropicana
Excalibur Hotel
Flamingo
Circus Circus Las Vegas Hotel and Casino
Travelodge by Wyndham
The Ranking of the Top 10 Worst Hotels in Las Vegas:
| RANKING (BASED ON HOW BAD THE HOTEL IS) | HOTEL |
| --- | --- |
| 1st place | Travelodge by Wyndham |
| 2nd place | Circus Circus Las Vegas Hotel and Casino |
| 3rd place | Flamingo |
| 4th place | Excalibur Hotel |
| 5th place | Tropicana |
| 6th place | Strat Hotel |
| 7th place | Harrah's Hotel and Casino |
| 8th place | Las Vegas Hilton at Resorts World |
| 9th place | The LINQ |
| 10th place | Luxor Hotel & Casino |
10. Luxor Hotel & Casino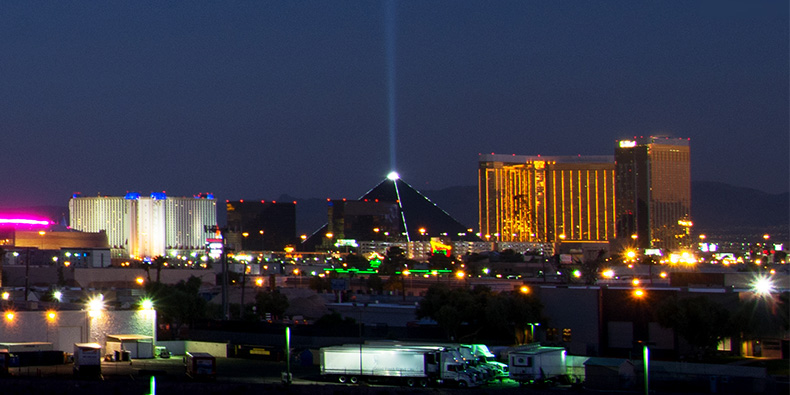 One of the most iconic landmarks of Vegas is the pyramid and sphynx in front of Luxor Hotel & Casino. Millions of tourists flock the destination to take pictures there, but fewer and fewer of them are checking-in every year. Somehow, the largest majority of holiday-makers have rated this famous hotel with 1 star.
Most of the unhappy customers complain about the rooms. The reviews mainly say that the rooms were not clean and that there was a weird smell. There are also complaints about the customer service and the fact that you have to pay for services like the valet. The last straw is that the casino doesn't offer free drinks, so it must be the worst casino in Las Vegas for that alone.
9. The LINQ
The LINQ is another hotel on the Strip, which offers top-class entertainment and dining facilities, one of which is the famous Guy Fieri's Vegas and Kitchen bar, but apparently it also offers some less pleasant things as well. Some review it as one of the worst hotels in Las Vegas.
A few users note problems with the parking, varying from high fees applied to people who self-park to outright lack of proper security. The facilities are also lacking some basic necessities like fridges, which is annoying. On top of that, the LINQ is one of the worst hotels in Las Vegas for bed bugs. Yikes!
8. Las Vegas Hilton at Resorts World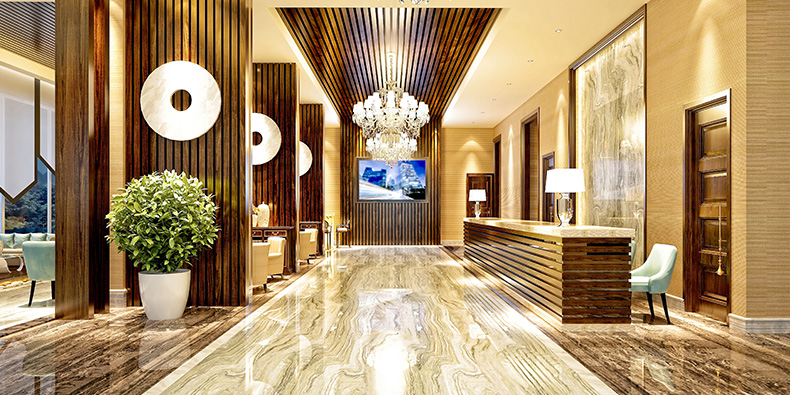 Las Vegas Hilton at Resorts World pops up when you search the phrase "not all that shines is gold". The hotel looks great and yet it's the worst reviewed hotel in Las Vegas out of the brand-new resorts in the gambling capital. Why?
Well, maybe because they don't exactly care for their customers and consistently deliver one of the worst customer service in the city. The rooms lack amenities that befit a hotel of this station. The dining options are apparently not superb either and don't expect room service in an expensive hotel like that. Sure.
7. Harrah's Hotel and Casino
Harrah's is among the fastest growing casinos in the United States, especially now that gambling regulations are getting looser. However, their success in the gambling world seems to not have translated in the world of hotel management. At least not based on the customer reviews for Harrah's Hotel & Casino Las Vegas.
A common theme in the negative reviews for Harrah's Hotel & Casino seems to be the lack of dining and entertainment facilities. It would have been okay if that was the only criticism, but it's not. Valet parking is apparently very expensive and you have to pay a fee to use a refrigerator (huh?). Oh, you also have to pay for early check-in. Seems like Harrah's loves adding those extra charges.
6. Strat Hotel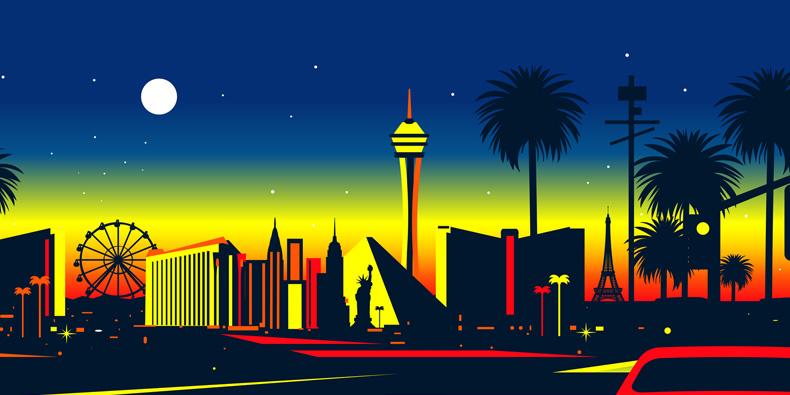 Strat Hotel is famous for its SkyPod attraction, the second tallest observation tower in the Western Hemisphere, which features a revolving restaurant and a few thrilling rides, but seems to have lost its glamor in the past few decades.
Let's start with the smells, because they seem to be a prominent guest of the hotel. Moldy smells, cigarette smells, marijuana smells, they have it all. In addition to that, they have bugs. Lots of bugs apparently. It's a shame that such a prominent hotel has fallen to such a sorry state, but it might be unsalvageable at this point.
5. Tropicana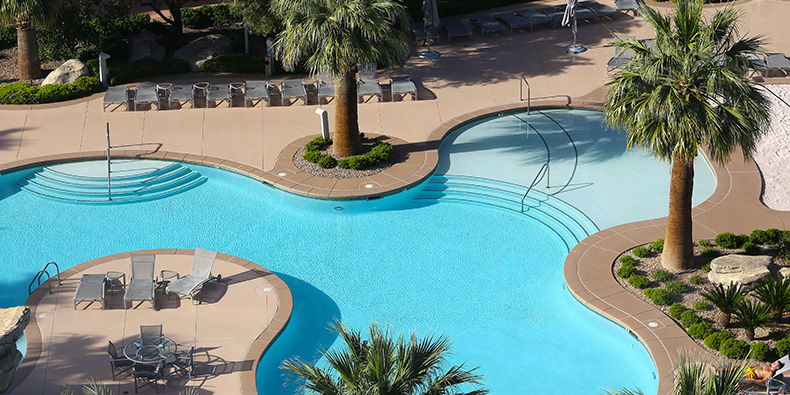 Tropicana was the epitome of luxury and it's among the oldest hotels on the Strip. While its casino has retained its true vintage glamor, some of the people who stayed there said they preferred if the rooms were renovated from the time the hotel was built. Tropicana has now become the epitome of decadence.
Tropicana reached a deal with Hilton and it was supposedly refurbished a few years back, but we honestly can't see the difference, and neither can the unhappy customers. The floors are riddled with old stains, the stairs are literally falling apart, and the amenities are either broken or not existent.
4. Excalibur Hotel
Excalibur was such a fun place that it's a shame that we have to put in the middle of this list of the 10 worst hotels in Las Vegas, but oh well. Excalibur is this cool-looking hotel on the Strip with a Disney-like castle and frequent medieval tournaments and other shows, but apparently staying in a room there is a show of its own.
People have found their rooms dirty, even including items left by previous guests. In addition, Excalibur has also lied about including resort fees in the full price (Las Vegas has high resort fees) only for people to realize it wasn't true upon arrival. Also prepare to hear a lot of time share presentations.
3. Flamingo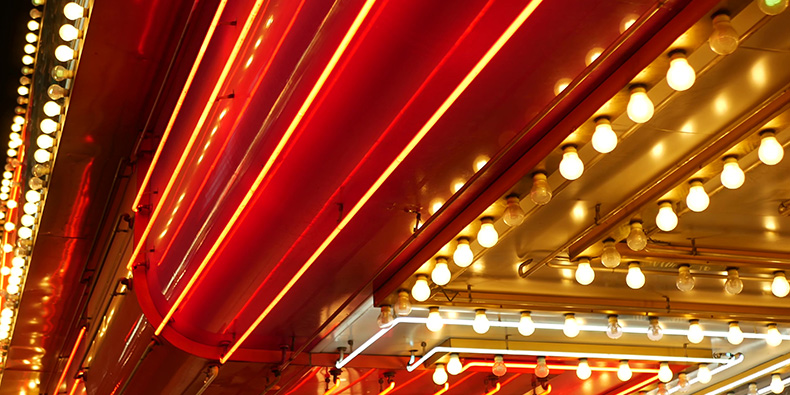 The history of Las Vegas is contained in the walls of Flamingo, with the hotel being one of the first hotels in the city, built on land owned by the first settlers. It's still very extra with its pink decors and actual flamingos running around, but you won't have your Barbie dream holiday there.
Flamingo is among the lowest performing famous hotels on the Strip, and we can see why. Expect issues when checking-in because there are no people to actually do that for you. Oh, and paying for a room with a view, doesn't guarantee a room with a view.
2. Circus Circus Las Vegas Hotel and Casino
Are you afraid of clowns? You might think you're not, but we promise you will be by the time you leave Circus Circus. It's not like it's pretending to be a good and not-terrifying hotel, the giant grinning clown at the front desk should have been enough of a warning.
The hotel is so bad that people even make fun of hotels in its vicinity… wow. The carpets share a birthday with Stephen King's It novel and the rooms were also likely last cleaned around that time as their bedding is moist and so is the air and literally the whole building. Run for your life!
1. Travelodge by Wyndham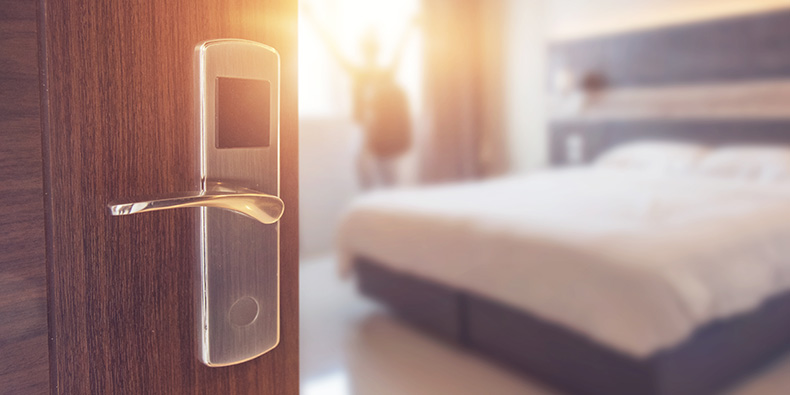 And the worst hotel in Las Vegas goes to…Travelodge by Wyndham! While some contenders on our list for the worst hotels in Vegas have rich history and entertainment, Travelodge has always been just… Travelodge. It looks like the worst motel in Vegas, but it's not even a motel, and your issues won't end there.
We can confidently say that based on numerous reviews, this is in fact the winner of our worst hotels in Las Vegas for bed bugs mini competition. If you try to say that online, while seeking a refund, you'll not seek that refund, because Travelodge is not only bad, but also vengeful. Hope we don't receive a horse head in our beds tonight.
Questions and Answers to The Worst Hotels in Las Vegas
Thank you for reading this article on the worst hotels in Vegas! We hope that you had a bit of lighthearted fun with us and that you now know why it's important to do research before you spend lots of money on a vacation. Below, you can also find the most popular questions regarding this topic.
Where exactly are these hotels situated in Las Vegas?
All hotels on our list of the worst hotels in Las Vegas are situated on the famous Las Vegas Strip. We intentionally only included hotels on the Strip, because it's the busiest tourist area and features supposedly some of the best hotels in the world (we now know there are a few exceptions.
What is the absolute worst hotel in Las Vegas?
The "winner" of the worst hotel in Las Vegas unequivocally goes to Travelodge by Wyndham. Sure, it's never been a great hotel to begin with, but the state it's in is shameful as their terrible attitude towards their patrons.
Which hotel has the worst customer service in Las Vegas?
The honor of being the Las Vegas hotel with the worst customer service goes to Las Vegas Hilton at Resorts World. We were quite surprised by that, because this hotel is rather new, but most of the reviews we found specifically blamed the service for their bad hotel experience.
Which is the worst smelling hotel on the list?
The award of being the smelliest, yet one of the most expensive hotels, goes to Strat Hotel. This was another surprising find to us, because Strat Hotel used to be one of the best hotels on the Strip, but now visitors report that it even has terrible air quality and stench of 'cigarettes and tobacco'.
How did you rank these hotels?
Before we started researching for this list on the worst hotels in Vegas, we knew that we had to be as objective as possible and not let our own biases impact the article. This is why we only included hotels with low ratings on multiple sites. We also based our evaluation on written customer reviews.
https://www.gemdisco.ph/?referral=tt92427
https://www.luckycola.asia/?referral=gg06908